For information regarding any of our services or for general questions call or E-Mail us using the contact information listed below.

If you have a specific question fill out this feedback form to the right and we will respond via phone or email within 24 hours. Thanks for visiting.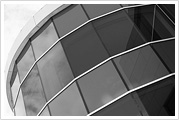 Computer Business Solutions, Inc. (East Coast Office)
152 Toledo Street, Farmingdale NY, 11735
E-mail: zarla01@cbsits.com

Who we are...
Computer Business Solutions was founded in 1992 by a group of individuals that spent most of their careers working with Information Technology at Fortune 500 companies. We gained most of our experience working for computer powerhouses such as Computer Associates International and Microsoft. Aside from our computer emphasis, we also have individuals that lived at the heart of the banking and financial world working in information technology for giants such as Bankers Trust and Deutsche Bank.

Our emphasis has always been and remains on using technology to the benefit of business.