Computer Business Solutions is your single source for all of your professional consulting and information technology needs. We offer information technology services that include: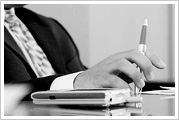 We can save you money
Our technology professionals have strong network and software development backgrounds. Our technical expertise can help you streamline and improve your business. We understand technology, and we are committed to optimizing your investment in local and wide-area networks, software, hardware, Internet and Intranet technologies.









Mr. John Struthers
Don't let other hosts get in the way of what these guys offer. There have not been any problems with downtime, or unexpected server outages. Their support is there 24/7 to help you with anything via e-mail or phone. Great prices for great service. These guys beat all the others.