Custom Software Solutions
If the package you need does not exist or you want to modify an existing in-house application, we can custom develop a software solution to meet the needs of your business. With over 35 years of software development experience, Computer Business Solutions has the experience and the expertise to get the job done on time and under budget. From the initial functional specification to the detailed specification to development, user beta testing, quality assurance and documentation, we do it all. Our team of software developers has developed state of the art software packages in use today by most fortune 500 companies.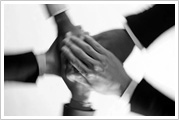 Customer Testimonials
After evaluating several 'Parental Control" programs we decided to use the KidsWatch program. We chose the application because of its user friendly interface and price. Within 15 minutes we had configured appropriate time limits and controls for all three of our children. This is a simple and very effective solution to the modern problem of controlling your children's Internet/computer interactions.
-Dave Mattingly, St. Tampa, Florida